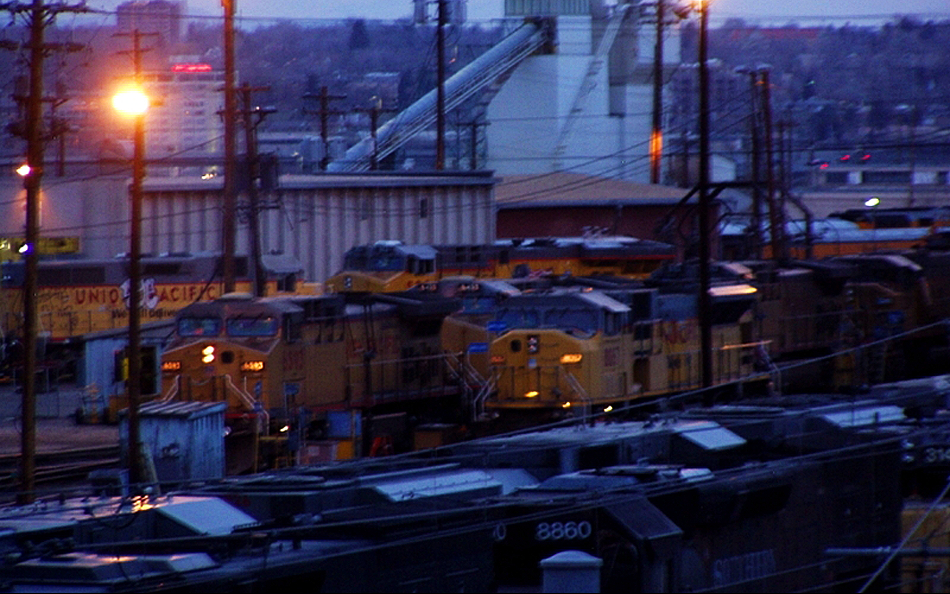 Dear Friends and Visitors,

Welcome to a website begun in 2014 dedicated to the St Francis large-scale layout....
we are adding content to pages as time permits; suggestions and
comments are welcome! Please check back from time to time for updates.

Thanks.

Note: This background picture was taken just before nightfall from the viaduct
above the Union Pacific engine repair yard in central Denver.
(c) copyright 2017 Saint Francis Consolidated Railroad, LLC. All rights to the images and text on this website are reserved.
Concerning the use herein of images not the property of SFCRR, LLC, they are used within the context
of Fair Use and no ownership is expressed or implied; if you have any interest or concern about the use
of any image on this website, please contact us immediately and the issue will be resolved.
(c) copyright 2001-2017 Devin Inc website design and coding